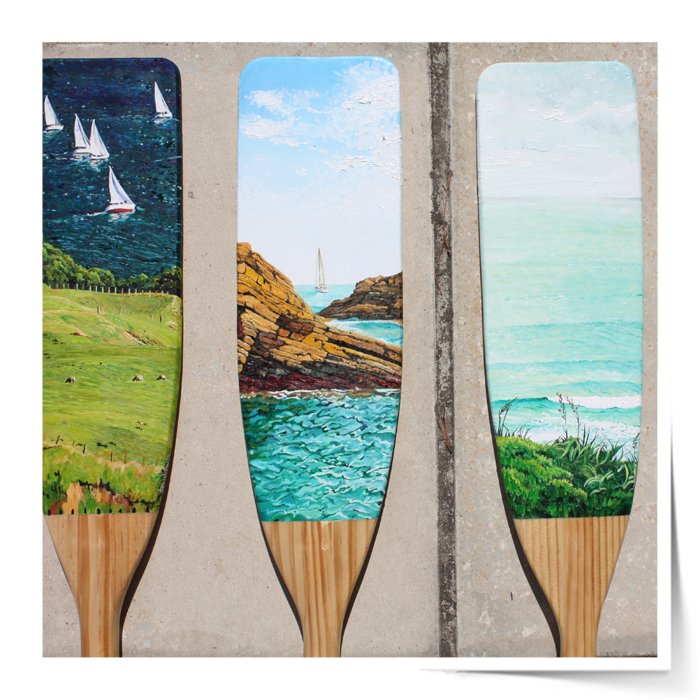 1.35m Beech handled paddles
Paintings on beech handled paddles are both seascapes and local scenes. All vibrantly styled paintings are done using oils only. I frequently paint commissions and can do so on paddles please enquire at bridge_baldwin@yahoo.co.nz or phone 021 1160 713
Oil on Canvas: Wooden Frames Salvaged from Addington Saleyards 1990s
On 18th November 1874, town and country met with the opening of the Addington Saleyards. The wood used on these frames was salvaged directly from the pens when a section closed down in the 90's. Paintings include scenes from Diamond Harbour and Camp Bay; aerial views, views from the homestead, looking out to Lyttelton and views of the beach.
All enquires to bridge_baldwin@yahoo.co.nz or phone 021 116 0713
Bank Account Number 12-3149-0174440-02
Deposits to be made in full unless previously arranged.